DSrupted 2015 is  underway at 25 York Street, behind Union Station, Toronto. The hashtag for today is #DSrupted. As attendees of last year's event we know first hand just how awesome today's incarnation will be!
Leveraging Toronto's international status as a major base for digital signage and related cmpanies, DSrupted brings local and international players together to learn and network. This year's impressive sponsor list reflects the huge buzz Toronto generates within marketing, communications and signage sectors. The event organiser is Dave Haynes, Founder/Editor of the acclaimed Sixteen:Nine blog. Dave is a well-known figure in the digital signage and Digital Out Of Home sectors and leads both The Preset Group and pressDOOH.
If you cannot make the event, but will be in downtown Toronto later afternoon, there will be post-event beers at Real Sports, across from the venue and steps from the entrance to the ACC.
The 2015 sponsors:
Rise Vision – The Toronto-based but really virtual software firm makes the widely-used open source content management system that goes by the same name. It's feature-rich yet free – the company making its money through premium enhancements, and content store and its sister company, integrator Rise Display. This is the second year for sponsorship by Rise.
PATTISON Onestop – PATTISON Onestop is the digital
signage/place-based media division of PATTISON Outdoor, Canada's largest privately held outdoor media firm. A sponsor for a second time, PATTISON Onestop builds, manages and sell times on a variety of networks – includingt the very prominent one running on Toronto's subway platforms.
Cineplex Digital Solutions – The third returning sponsor is Cineplex Digital Solutions, which could be described in a number of ways. They develop strategy, build and fund networks, service other networks, develop content, and on and on. They work with some of Canada's largest companies, including big banks and property developers. The parent company is Canada's dominant cinema chain.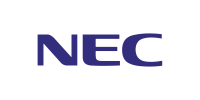 NEC Display – If you consider options for high-quality commercial screens for projects, you already know all about NEC and its impressive line of displays, projectors and related gear.

Christie – Christie's roots are in cinema projectors, and that's still a big part of the company's business. But these
days Christie provides a truly broad spectrum of options for digital canvases – from fine pixel pitch LED and Microtiles to LCD and projection mapping that can be anything from a tiny object to the Empire State Building. The company, in part through its acquisition of Arsenal Media, is now active both in developing ideas and creating content, and media sales.
The host for DSrupted is TELUS, via its lead guy on digital signage, Dave Carbert. Dave and his team were a huge help last year and again this year – providing a great venue, support staff and logistical assistance.
If you are in Canada, you know TELUS is one of the country's largest telecommunications providers – and like most of these very large companies is active in digital signage projects. TELUS, for example, is a big part of the ambitious SportChek flagship stores that have opened in the last couple of years.